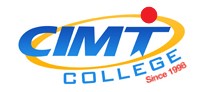 CIMT College Group Home & Auto Insurance Program is now offered exclusively through Rai Grant Insurance Brokers & Economical Select
To be able to save even more, CIMT College in partnership with Rai Grant Insurance Brokers is able to extend to all current/ alumni students along with staff members a discount on their personal Home and Auto Insurance through an exclusive Group Insurance Program only offered through Rai Grant Insurance Brokers and Economical Select.
Some of the added features with this program include:
A complete selection of Home and Auto insurance products at preferred, below retail market rates of up to

30%

Monthly payment plans with no service fee (additional

3%

savings)
Preferred network of contractors, suppliers and auto repair shops with a lifetime guarantee for their work
Professional 24-hour claims handling backed by a Claims Service Satisfaction Guarantee
Second Medical Opinion: Access a global network of medical professionals through WorldCare – Free of charge with your property policy.
Protection for classic and antique automobiles, recreational vehicles including trailers, campers, manufactured homes, snowmobiles, motorcycles and boats. All at a discounted group rate.
Dedicated Group insurance professionals offering expert advice and service
Within any group, we know that each person has distinct needs and experiences. Being one of the largest Independent brokerages in Ontario, Rai Grant Insurance Brokers will work with you to customize a package and provide options to fit your distinct needs.
Take advantage of your preferred member benefits and save money by calling Rai Grant Insurance Brokers
GROUP CONTACT REPRESENTATIVES
David Redfern
Telephone: (905) 475-5800 ext. 265
E-mail: dredfern@raigrantinsurance.com